Welcome To East Riverine Hotel
Riverine Hotel Jalan Tar KL
Hotel Amenities
Outdoor Swimming pool,
Restaurant
Air conditioning
Private-bathroom, view, free wifi

Hotel Facilities

Bath
BBQ facilities
Minibar
Flat-screen TV

Superior Twin - Superior Queen - Deluxe Queen - Deluxe Twin - Family Room
Hotel yang terletak di Jalan Tar KL, sebelah dengan "Akar Hotel" antara simpang untuk ke Kampung baru.
East Riverine
East Riverine is a stunning brand newly developed hotel that has a strong personality, stylish, inspiring and one of a kind and conveniently located within the Golden Triangle of Kuala Lumpur.
Kuala Lumpur is certainly where ordinary tomfoolery and top notch complexity meet to make a novel objective for explorers, loaded up with Malaysian appeal and neighborliness
www.tropicablu.com
Review
Reviu: Bangunan hotel terletak ditengah Jalan Tar KL, sebuah bangunan lot kedai lama dan dijaduikan "budget hotel" dengan sentuhan modern, laluan untuk ke hotel harus melalui Jalan Raja Laut dan belok ke kanan selepas Station Monorail Chow Kit.

Hotel: Suasana "surrounding" terdapat banyak pilihan kedai makan Mamak, Melayu dan Chiness Cuisine. Bahagian belakang hotel agak kurang menarik. Bangunan hotel juga berada dalam keadaan baik. Tempat parking kereta TIDAK disediakan. Serta amat sukar bagi yang berkenderaan untuk menginap di hotel ini. .

Apa yang menarik?
Laluan yang mudah bagi pejalan kaki untuk ke Sogo KL atau Pasar Malam Sabtu di Jalan tar KL.
Kelemahan Hotel
Kekurangan "Environment" kerana bahagian belakang hotel ialah bangunan kedai lot yang tidak menjaga kebersihan

Discover Ranking "Premeira Hotel" dalam Agoda menurun pada tahun 2022
Rooms
East Riverine Hotel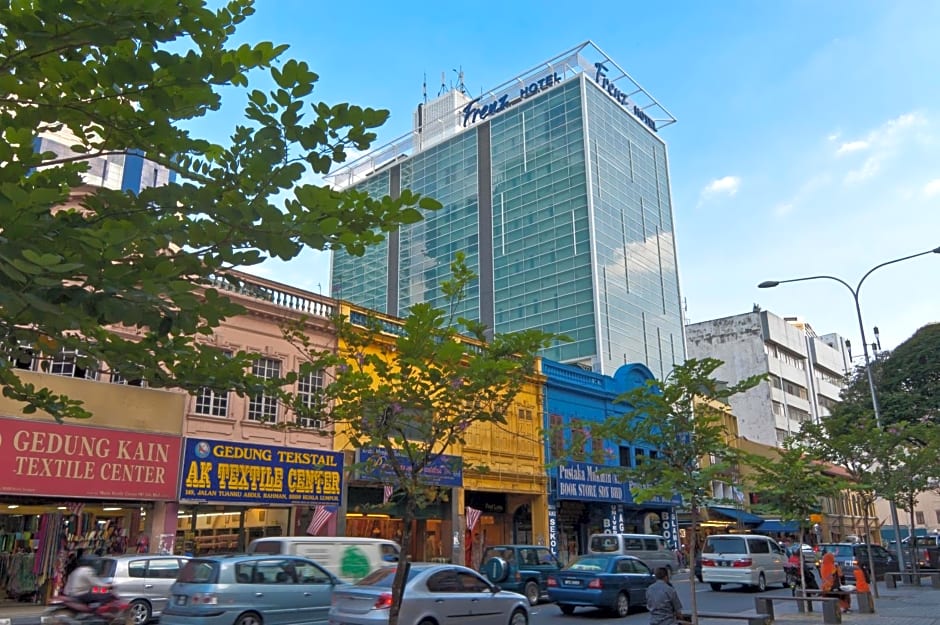 Promotion Valid Till Further Notice By Property.
Superior Queen
Room size: 18 m²/194 ft²
1 Queen bed / City View
TropicaBLU
Superior Twin
Room size: 20 m²/215 ft²
2 Single bed. City View
TropicaBLU
Deluxe Queen
Room size: 19 m²/205 ft²
1 Queen bed /City View
TropicaBLU
Deluxe Twin
Room size: 21 m²/226 ft²
2 Single bed. City View
TropicaBLU
Premier Deluxe Queen
Room size: 30 m²/323 ft²
1 King bed. City View
TropicaBLU
Family Room
Room size: 35 m²/377 ft²
2 Queen bed. City View
TropicaBLU
Family Room Suite
Room size: 38 m²/409 ft²
2 Single / 1 Queen bed. City View
TropicaBLU
Special Deal Room Rate HotelierAdvisor
East Riverine
East Riverine
Jalan Tar KL
ChowKit

Enjoy our
hotel in famous
Kuala Lumpur

Go for a scenic ride in antique wooden streetcars, admire the breathtaking Jerónimos Monastery, explore the historic Alfama quarter, and finish up with a heavenly Belém custard pastry in one of the many traditional coffee shops. Explore what Lisbon has to offer, its ancient ruins, rich culture, diverse nightlife, and Mediterranean cuisine and have a blast..


Partner Deal
Average Rate
Partner Deal All Season Discount Rate
Riverine Gallery
Hotels Room, Closed by: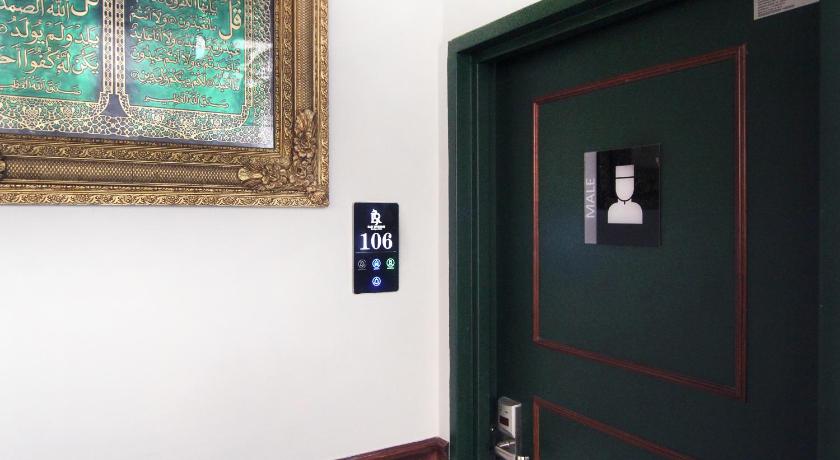 ×
Facilities
Amenities:
Front desk [24-hour]
Free Wi-Fi in all rooms! Restaurants
Room Service
Welcome To East Riverine Hotel / Jalan tar KL
East Riverine Hotel
Jalan Tuanku Abdul Rahman / Jalan Tar KL
Location
390-392, jalan tuanku abdul rahman, Chowkit / Putra WTC, Kuala Lumpur, Malaysia. Terletak berdekatan dengan "Mydin ChowKit" dan Shell Station
About Property
Mulakan perjalanan anda ke Kuala Lumpur dan menginap di East Riverine Hotel, yang menawarkan Wi-Fi percuma di semua bilik. Terletak secara strategik di Chowkit / (area berdekatan ialah Putra WTC), Jalan Tar KL ialah laluan utama yang popular. Kedudukan bangunan hotel juga berdekatan dengan Kampung Baru (foodie area)...
Policies
Check-in / Check-out
Check-in time 13.00 noon and Check-out time 12.00
Child / Todler
Children of any age are welcome. Children aged 18 years and above are considered adults at this property. To see correct prices and occupancy information, please add the number of children in your group and their ages to your search...
Baby cots and extra bed NOT available in E Riverine Hotel
East Riverine Backpacker Puck is highly recommended.
Hotel ini amat sesuai untuk "Backpacker" dan juga leisure vacation. Memandangkan location hotel ini terletak ditengah jalan Tar KL yang hampir dengan kawsan restaurant, food stall serta mempunyai kemudahan asas umum, seperti "Monorail" free bus.
Kemudahan "facilities" parking tidak terdapat di hotel ini
Go somewhere
Other Hotels at Jalan Tar KL
Premeira Hotel
4 star.
RM245.00 Average rate
Hilton Garden
4 star.
RM200.00 Average rate
WP Hotel
3 star.
RM160.00 Average rate
Frenz Hotel
3 star.
RM120.00 Average rate
Hotelier Advisor
Latest Deal.
Attraction
Jalan Tar KL
Jalan Tar KL
Laluan dari bangunan Mara / Premeira Hotel dan Pertama Complek.
Jalan Tar KL
Hadapan gedung "Harisons" dan Sogo Shopping Complek.
Gedung Sutera
Jalan Tar KL, pasar malam sabtu.
Budi Gallery
Jalan Tar KL, bersebelan dengan Pustaka Mukmin.